A German RJ SLAMS the K-pop septet's version of Coldplay's Fix You; ARMY trends 'Bayern3Racist', 'We Love you Bangtan' and more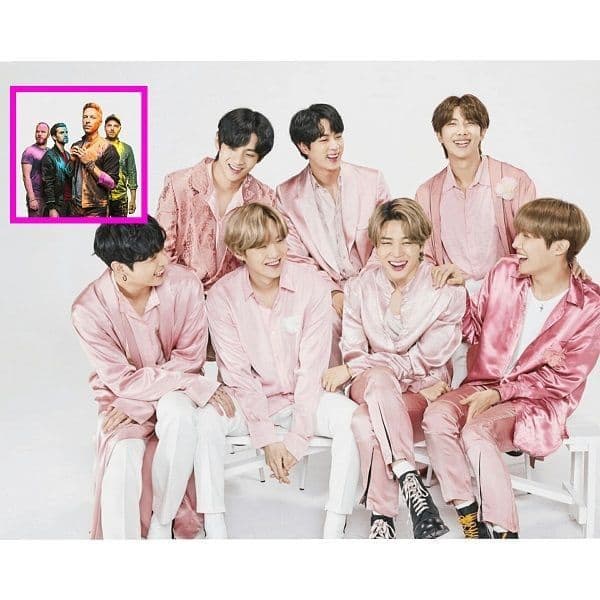 BTS' Unplugged recently aired in the USA and across several countries. The unplugged special with BTS was a surprise for the ARMY. Not only did they perform on various tracks from their recently released studio album, BE. BTS also dropped a surprise when they performed on their rendition of Coldplay's 2005 released X&Y's Fix You. It was a pleasant surprise for the ARMY as BTS performed all the songs keeping in mind their fans and the current pandemic situation. Fix You fit the bill with their performances as BTS only thought of ARMY and their struggles as a result of the pandemic. However, now a German radio show host has slammed BTS for the same. And this has not sat well with ARMY and other music lovers. German radio station Bayern 3's presenter Matthias Matuschik has called BTS, the band similar to COVID-19. Yes, you read that right. Also Read – BTS Army members can gear up as the band will soon launch the Dynamite eyeshadow palette
Matthias called BTS's version of Fix You, sacrilege and blasphemy. He added that he is hopeful that someday they'll have a vaccine for BTS as well while comparing them with the pandemic. He also said, "For this, you will be spending the next 20 years on 'vacation' in North Korea." That's a lot of hate for a song which they sang really well, TBH. Though Matthias defended his statement saying that it was just a 'racist humour' on his part, ARMY is definitely taking no sh*t. Seeing his reaction to BTS, they have slammed him and even began a trend on Twitter. Actually, they have quite a few trends on Twitter. Slamming the radio channel, they are trending 'Bayern3Racist', '#RassismusBeiBayern3', '#Bayern3Apologize', 'RACISM IS NOT AN OPINION', along with other trends such as 'WE LOVE YOU BANGTAN', 'APOLOGIZE TO BTS', 'ARMY WILL ALWAYS BE WITH YOU' to name a few. Yes, looks like ARMY will not stop unless and until Bayern3 and Matthias apologises to BTS. Well, that seems fair. Check out ARMY's mayhem on Twitter below: Also Read – BTS: Jungkook flaunts his blue-dyed hair and ARMY has a meltdown — view tweets
"It's the right of everyone to not be subject to racism or violence."
–@BTS_twt Yoongi

▶️ https://t.co/OYhF73mx56…#Bayern3Racist #RassismussBeiBayern3 pic.twitter.com/FHSTEooUhX

— Sari Setiogi Griberg (@setiogi) February 26, 2021
"in an attempt to express his opinion in an ironically exaggerated manner and with excitement" RACISM. HE MADE RACIST COMMENTS. HE IS RACIST. R-A-C-I-S-T. #Bayern3Racist #RassismusbeiBayern3 #ApologizeToBTS #Bayern3Apologize pic.twitter.com/5W3UXNYFWq

— ⁷ (@audiosuga) February 26, 2021
#Bayern3RacistWhy should they receive so much contempt for being Asian?just for having different traits and language? it's stupid.We are all human beings who deserve respect for the simple fact of existing.WE LOVE YOU BANGTAN❤

RACISM IS NOT AN OPINION#Bayern3Racist pic.twitter.com/IYqSgkEEM6

— ChiliSilly (@ChiliSilly1) February 26, 2021
We Are Here exactly Besides You?@BTS_twt

ARMY WILL ALWAYS BE WITH YOU
WE LOVE YOU BANGTAN
WE ARE BULLETPROOF
RACISM IS NOT OPINION
APOLOGIZES TO BTS#Bayern3Racist #Bayern3Apologize pic.twitter.com/VMtBFiDRPl

— Aryanaz??‍♀️ (@mrjeonkoook) February 26, 2021
RACISM IS NOT AN OPINION!!!
SAY IT LOUD AND CLEAR !!
RACISM IS NOT AN OPINION #Bayern3Racist pic.twitter.com/kXov3osJBj

— Melissaᴮᴱ_⟭⟬ ?? (@kookies_bitch) February 26, 2021
Instead of them to acknowledge their fucking mistake and apologize . They making it seem like this is a " opinion and a joke " … and that we are the ones that took it overboard ?
What half ass apology is this!!?#RassismussBeiBayern3 #Bayern3Racist pic.twitter.com/8qxOPHQJ8G

— 13 tracks (@isngvmn) February 26, 2021
His dumbass logic of him using asian products to prove him not being racist just shows how meagre brains these racists have. Aren't mfs over relating asians & corona virus??

RACISM IS NEVER AN OPTION
APOLOGIZE TO BTS#Bayern3Racist#Bayern3Apologize pic.twitter.com/nP0WXySaIH

— pearlychimchim⁷ (@Mochibolala1306) February 26, 2021
"The fact that we're alive is enough for us to be respected" – Kim Namjoon

RACISM IS NOT AN OPINION
Apologize to BTS#RassismusBeiBayern3#Bayern3Racist #Bayern3Apologize

Wir sind gegen Rassismus!!
우리는 인종 차별을 반대합니다!!

WE LOVE YOU BTS
ARMY ALWAYS SUPPORT YOU pic.twitter.com/CsC0BR2S1J

— 카타리나 (@natashaxelita_) February 26, 2021
We demand @bayern3 to release a PROPER apology and condemn anti-Asian racism on air. There's a huge difference between speaking your personal opinion and blatantly speaking racism towards someone. APOLOGIZE TO BTS

RACISM IS NOT AN OPINION #Bayern3Racist#RassismusBeiBayern3 pic.twitter.com/dNNUUQIHHP

— sen⁷ (ia) (@sugatradamus) February 26, 2021
Suga Oppa Its Your Time To Pick Up Your Pen And Give Them Some Remedy .They Want vaccine Let's give them Lifetime one.
APOLOGIZE TO BTS While We R Being Nice. ARMY WILL ALWAYS BE WITH YOU.WE ARE BULLETPROOF.WE LOVE YOU BANGTAN#BTSZombieAU #Bayern3Apologize #Bayern3Racist pic.twitter.com/60nHKFph2Q

— Heartu( ˘ ³˘)♥⟬⟭ ⟭⟬ ⁷ (@YoonkookV3) February 26, 2021
Some ppl really think that FREEDOM OF SPEECH means they can call other ppl shts just because they want to. There's a hugr diff. between opinion and insult!

RACISM IS NOT AN OPINION
APOLOGIZE TO BTS#RassismusBeiBayern3#Bayern3Racist #RassismusBeiBayern3 pic.twitter.com/woy7D2d4Zq

— Anindita das (@Anindit44261488) February 26, 2021
Tannies told us to speak the right one, that is the reason we are here.

Still fight for justice, be sure to apologize to @BTS_twt#Bayern3Racist#RassismusBeiBayern3I pic.twitter.com/z2o6t1IrzA

— ᴮᴱkugeeee⁷? (@alwaystay6) February 26, 2021
Always proud of @BTS_twt for all the effort to condemn racism. Please remember ARMY WILL ALWAYS BE WITH YOU and now we are trying our best to spread this: RACISM IS NOT AN OPINION. RACISM IS NOT A JOKE. No one deserves racism. APOLOGIZE TO BTS #Bayern3Apologize #Bayern3Racist pic.twitter.com/z6cqDhv21W

— vnmjeo07 (@Ngcmhmit) February 26, 2021
WE LOVE YOU BANGTAN
No one can, I repeat NO ONE CAN describe how much you mean to us Army's and how much we love you ? @BTS_twt
Thank you for teaching us/making us love ourselves. Thank you for everything ?#WeLoveYouBTS#ILoveYouBTS pic.twitter.com/fnzxiRnK1N

— ProudArmy? (@Anjali954) February 26, 2021
If you can't respect, don't even open your mouth – Kim Namjoon

APOLOGISE TO BTS
WE LOVE YOU BANGTAN
ARMY WILL ALWAYS BE WITH YOU #Bayern3Racist #RacismIsNotAnOpinion pic.twitter.com/zSB7JzgxRt

— BE ⁷ ♡ (@bts_we_are_7) February 26, 2021
I thank the universe every day for the fact that you all exist Purpleheart you mean absolutely everything to us
RACISM IS NOT AN OPINION ✨✨
WE LOVE YOU BANGTAN ????
ARMY WILL ALWAYS BE WITH YOU??
WE ARE BULLETPROOF ✊✊
TOGETHER FOREVER ???#Bayern3Racist pic.twitter.com/cVwosXRMbC

— Army_forever (@Armyfor36023040) February 26, 2021
other people will not understand how I love you, the first time I got to know you in a state of crying in the middle of the night, and my tears stopped seeing funny BTS videos, I love you no matter what people#RassismusBeiBayern3 #Bayern3Racist
WE LOVE YOU BANGTAN@BTS_twt pic.twitter.com/Ij4NBjgrrS

— Alisa (@Alisa210204) February 26, 2021
Here's a gist of what the statement says: Also Read – BTS: 9 times Kim Taehyung aka V rocked black outfits in his stage performances
[?]
Racism is not an opinion. 🙂 #Bayern3Apologize #Bayern3Racist #RassismusbeiBayern3

What's his problem man ? rather he should be vacationing in North Korea until he dies there ? pic.twitter.com/H8LWzVkJX0

— Fly_up_high?? (@jung_kookiejk) February 26, 2021
German RJ by the name of Matthias called BTS's version of Fix You, sacrilege and blasphemy. He added that he is hopeful that someday they'll have a vaccine for BTS as well while comparing them with the pandemic. He also said that the BTS boy band should be sent on a 20-year vacation for the same,.
Stay tuned to BollywoodLife for the latest scoops and updates from Bollywood, Hollywood, South, TV and Web-Series.
Click to join us on Facebook, Twitter, Youtube and Instagram.
// jQuery(window).scroll(function(){ // if (isInView(jQuery('#live-blog-update'))){ // getMoreBlogEntries(); // } // });
$(document).ready(function(){ $('#commentbtn').on("click",function(){ (function(d, s, id) { var js, fjs = d.getElementsByTagName(s)[0]; if (d.getElementById(id)) return; js = d.createElement(s); js.id = id; js.src="https://connect.facebook.net/en_US/sdk.js#xfbml=1&version=v3.0&appId=179720252061082&autoLogAppEvents=1"; fjs.parentNode.insertBefore(js, fjs); }(document, 'script', 'facebook-jssdk'));
$(".cmntbox").toggle(); }); });



Source link